innoFSPEC presenting @EPIC World Photonics Technology Summit, 2019
Martin Roth was invited to give a talk on August 29, 2019, at the annual summit of EPIC (European Photonics Industry Consortium) in Berlin. With his presentation entitled "Astrophotonics - A New Star on the Horizon of Photonic Sensors", Martin Roth presented recent research results and implications for the application of new photonic technologies.
EPIC is the foremost industry association that promotes the sustainable development of organisations working in the field of photonics in Europe.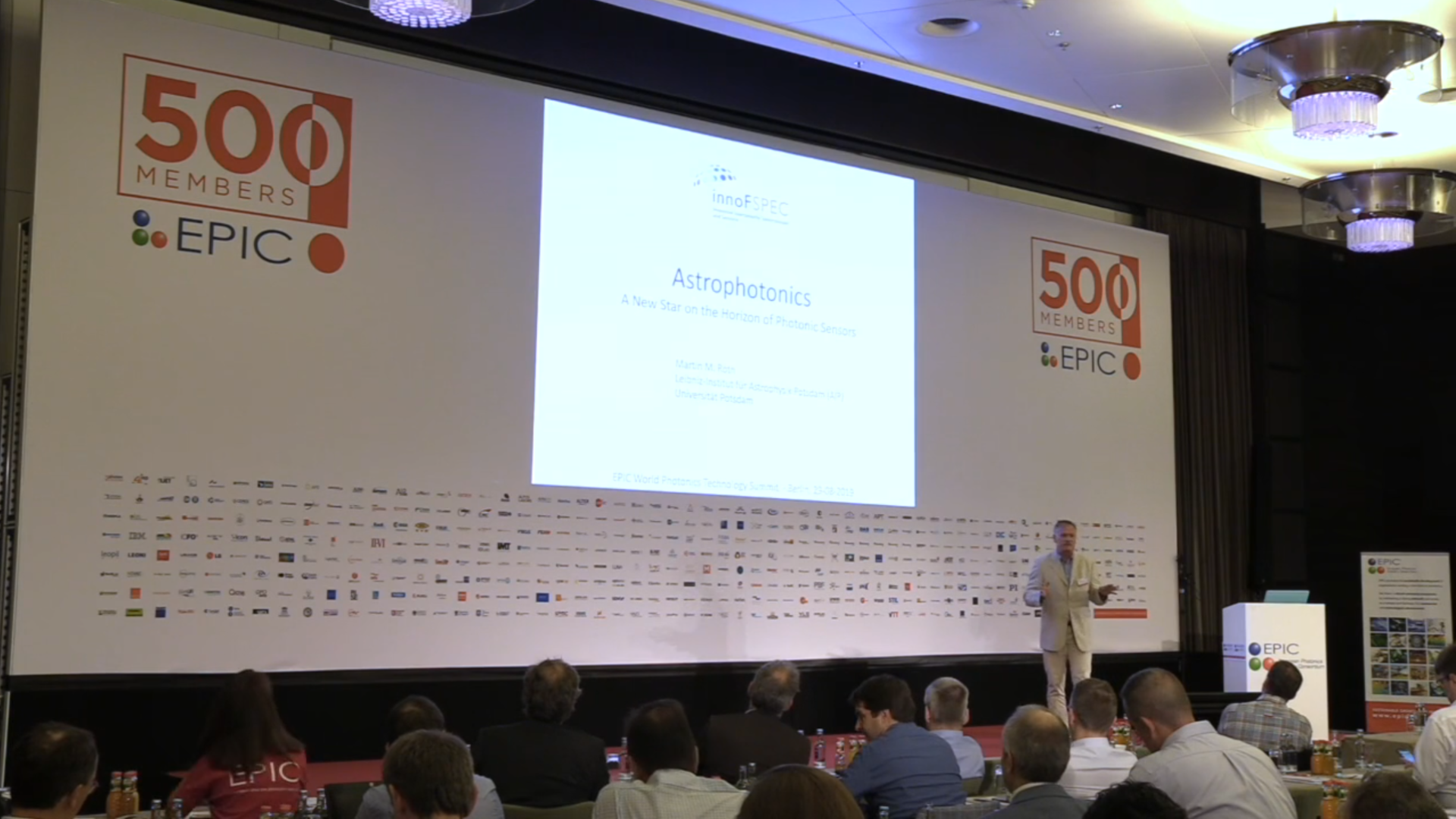 photo: EPIC report and video, https://vimeopro.com/epicphotonics/cto2019/video/357085375.