Measurement Campaign @ Evonik
As part of the NanoPAT project, innoFSPEC conducted a PDW measurement campaign at Evonik's Research & Development laboratories in Wesseling, in collaboration with colleagues from NanoPAT partner PDW Analytics GmbH.
To pave the way to implement PDW technology at Evonik's pilot plants, we initiated PDW spectroscopy testing in a 160L reactor at Evonik's R&D lab. The preliminary results were highly promising, prompting us to plan the scale-up into the pilot plant for this autumn.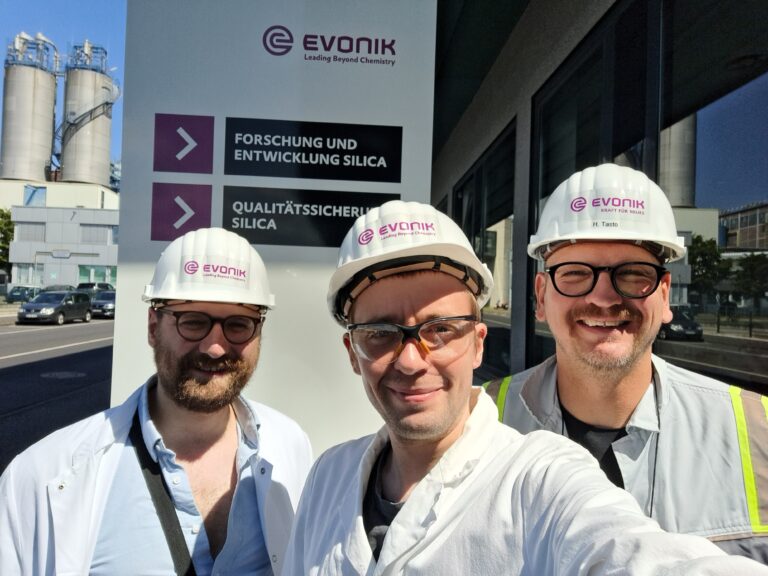 Tobias Simon, Sebastian Zimmermann (innoFSPEC) and Hilmar Tasto (Evonik) at the Evonik site in Wesseling.