More sustainable production of polymer dispersions
In cooperation with PDW-Analytics, innoFSPEC has developed a method to monitor the production process of polymeric adhesives used for example for glueing furniture, windows, and other building objects. Conventional analytical techniques, such as dynamic light scattering (DLS) or static light scattering (SLS), require the termination of a chemical reaction and dilution of a sample. However, with Photon Density Wave (PDW) spectroscopy polymer production processes can be monitored in real-time - directly inside the reactor. No additional solvents are needed for dilution; potential failures in the process can be detected inline and appropriate actions can be taken instantaneously, significantly reducing the material and energy consumption of the production process.
Find more information in Stephanie Schlappa's recent publication in the MDPI Special Edition Journal "polymers – Waterborne Polymers".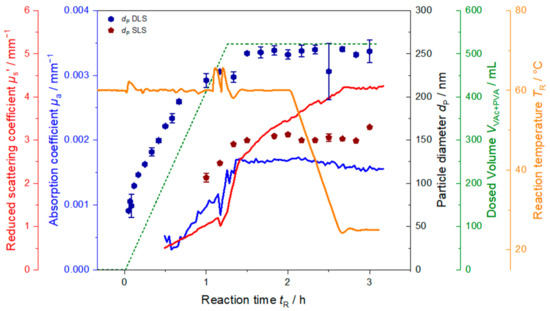 © Stephanie Schlappa @ polymers 2021, 13, 669