Meet us! - upcoming innoFSPEC events
Get to know more about our events that we plan for 2019. We would be happy to meet you there!
Please contact us if you have any questions regarding these events.
9 August 2019: Speed-dating at the exhibition "Science in the centre"

On 9 August 2019, at 3:30 pm, we invite you to attend the exhibition "Science in the centre" in Potsdam. On 20 large-format boards, you can gain insights into the diverse and exciting science landscape of Potsdam - among them a board designed by us, innoFSPEC Potsdam. Come, talk to our scientists and celebrate with us afterwards on the rooftop terrace of the Bildungsforum. Meanwhile, you can have a look at the exhibition brochure here.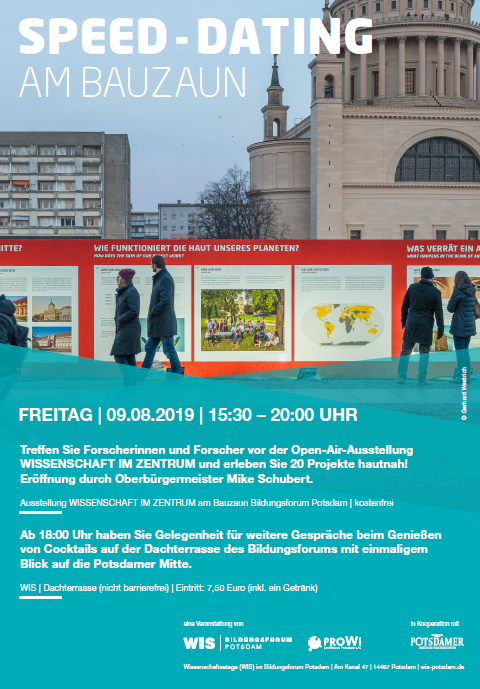 ©ProWissen und GERHARD WESTRICH I westrichfoto.de